Kodak Ektra (32GB, 3GB RAM) – with 21MP camera phone
Rear Camera:21 MP

Front Camera:13 MP

RAM:3 GB

Internal Memory:32GB

Screen Size (in cm):12.7 cm (5)

Quick Charge : Yes

Battery Capacity (in mAh):3000 mAh

Processor Cores:Deca

Customer care No : +91 99455 16376

Customer care e-mail id : bullittsupport@faxtelindia.com

SUPC: SDL248940647
Is it a smartphone or is it a camera? Well, it's both. Meet the KODAK EKTRA – Kodak's professional-quality photography smartphone. Carry this sleek and compact smartphone with you everywhere you go and never miss the chance of capturing beautiful moments around you. With a unique blend of innovation in photography and DSLR functionality, the KODAK EKTRA gives you creative control at your fingertips.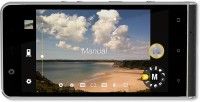 A Tactile Camera Experience
To give you a DSLR-like experience, this Kodak smartphone comes with an intuitive touchscreen that has a DSLR dial (with haptic touch) which makes it easy to change photographic settings in no time. That's not all, it also comes with a customizable manual mode with an adjustable shutter speed and an ISO rating of 100-6400 so you can manually tweak the camera settings to capture beautiful shots in almost all lighting conditions. What's more is, this smartphone comes with a horizontal two-step shutter release and extensive scene mode selection options to make capturing detailed pictures fun and easy.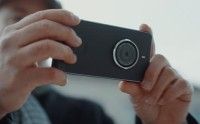 Photography at its Best
Equipped with a 21 MP main camera and a 13 MP front-facing camera, the KODAK EKTRA can capture beautiful landscapes and portraits. The main camera comes with an aperture ratio of f/2.0 and an optical image stabilization and give you a DSLR-like clarity by making images blur-free. What's more is, this smartphone also comes with Phase Detection Auto Focus (PDAF) and HDR imaging technology which enhance picture clarity while the improved Face Detection feature ensures that you can capture neat portrait photos. Capture 4K videos in a clarity that will leave you spellbound and experiment with grains, vignettes, and super eight filters.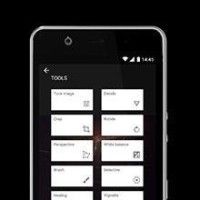 DSLR Capability in Your Hand
When the camera app is enabled, the Android home screen buttons get disabled to ensure smooth functioning so you can use all the camera functions with a single hand. This smartphone also supports RAW files in manual mode.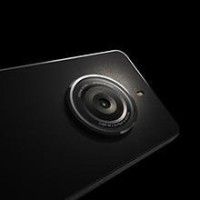 Low-light Imaging
Candlelight dinners or late night cocktail parties – capture them all on the KODAK EKTRA. This smartphone optimizes noise reduction and enhances shutter speed performance so you can click beautiful pictures even when the lighting isn't great. This smartphone also comes with auto white balance and color saturation functions to enhance every picture that you click.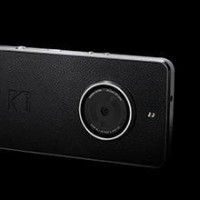 Snapseed – Intuitive Photo Editing
You don't need to transfer pictures to your laptop to edit them. With the KODAK EKTRA's intuitive photo editing app, Snapseed, you can edit pictures on this phone itself. What's more is, Google's Snapseed editor brings a versatile suite of photo editing capabilities like histogram, image tuning and filters to smartphone photography that's on par with popular desktop image editors.

Attractive Design
What makes the KODAK EKTRA so attractive is its steel rimmed rear lens and textured finish. This 12.7 cm (5) smartphone comes with a Full HD IPS display to enhance your entertainment experience while its Corning Gorilla glass screen, non-reflective lens coating, and lens protection make this smartphone durable.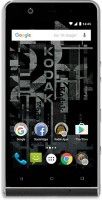 Performance
The KODAK EKTRA is powered by a Helio X-20 deca-core processor and 3 GB RAM to provide excellent performance. It also comes with 32 GB internal memory which can be expanded by up to 128 GB with a microSD card, so you can store loads of RAW files and edited ones without worrying about running out of storage space. This smartphone is also powered by the Android 6.0 operating system, so you can multitask effortlessly.
Power
You can go all day long without worrying about running out of battery as this Kodak phone is powered by a 3000 mAh battery and also comes with a 5V-2A charger and Pump Express for fast charging.